Important information
Please download and Read thoroughly
HOUSE RULES
WHAT TO EXPECT:
CHOOSE YOUR DATES AND NUMBER OF ADULTS (16 YEARS OF AGE AND OLDER) TO SEE OPTIONS AVAILABLE. WE MANAGE OVER 80 AMAZING CONDOS LOCATED IN THE GRAND TO CHOOSE FROM, SO TAKE YOUR TIME!! ONCE YOU HAVE CHOSEN YOUR VERY FAVORITE SEND US A BOOKING REQUEST. ITS THAT EASY!
PLEASE MAKE SURE TO READ THROUGH OUR BUILDING RULES AND WHAT TO EXPECT….
BUILDING RULES:
VISITORS OF REGISTERED GUESTS ARE NOT ALLOWED UP TO CONDOS FOR ANY PERIOD OF TIME. SIMPLY NO VISITORS ALLOWED. THIS IS A RULE SET BY THE BUILDING ASSOCIATION/MANAGEMENT WE CAN NOT AMEND. IF YOU HAVE A PRIVATE CHEF, MAKE UP/HAIR STYLIST, MASSAGE THERAPIST, ETC. THAT IS MORE THEN FINE AND WE WOULD JUST NEED THEIR NAME AND DATE/TIME OF ARRIVAL SO WE CAN ALERT THE FRONT DESK TO SEND THEM UP.
VISITORS FOR MONTHLY RENTALS ARE ALLOWED AND MUST BE KEPT AT A MINIMUM AT ALL TIMES. YOUR VISITOR MUST CHECK IN AT CONCIERGE DESK AND PROVIDE THEIR ID AND CONDO NUMBER TO GAIN ACCESS UP TO CONDO.
THE MAX ADULT OCCUPANCY FOR EACH PROPERTY IS STATED ON EACH LISTING AND IN RENTAL AGREEMENT. WE ARE UNABLE TO AMEND THE MAX OCCUPANCY SET BY THE CITY AND BUILDING ASSOCIATION/MANAGEMENT OF THE GRAND CONDOMINIUMS. SO PLEASE MAKE SURE TO HAVE ALL ADULTS ACCOUNTED FOR WHEN BOOKING ANY OF OUR CONDOS.
ABSOLUTELY NO LOUD MUSIC, OR PARTIES. ANY TYPE OF ALTERCATION WITH BUILDING SECURITY OR STAFF WILL RESULT IN IMMEDIATE EVICTION. IF THIS OCCURS, WHICH WE HOPE DOESN'T! THERE WILL BE NO REFUND AND THE FORFEIT OF ANY DEPOSIT WHICH WOULD RUIN ANYONES VACATION!. SO MAKE SURE TO RESPECT THE NEIGHBORS/RESIDENTS AND FELLOW GUESTS WHILE IN THE CONDO AND COMMON AREAS.
WE ARE NOT LIABLE FOR ANY PERSONAL BELONGINGS LEFT IN PROPERTY AFTER CHECK OUT. WE ARE HAPPY TO MAIL BACK ANY BELONGINGS FOUND AT YOUR EXPENSE. WE KNOW HOW EASY IT IS TO LEAVE SOMETHING BEHIND SO MAKE SURE TO TAKE THE TIME TO LOOK AROUND BEFORE CHECKING OUT AND LETTING US KNOW RIGHT AWAY IF SOMETHING WAS LEFT THAT YOU NEED RETURNED SO WE CAN ALERT OUR MAIDS AND RETRIEVE IT IF IT WAS FOUND.
NO THIRD PARTY BOOKINGS.
THERE IS NO SMOKING OF ANY KIND PERMITTED IN THE CONDOS OR COMMON AREAS INSIDE THE BUILDING. IF SMOKING IS DETECTED YOU WILL FACE EVICTION AND FORFEIT DEPOSIT. SMOKING IS ALLOWED ON BALCONIES WITH ALL SLIDING GLASS DOORS SHUT. THE SMELL OF SMOKE IS INCREDIBLY DIFFICULT TO REMOVE AND WE WOULD HATE TO HAVE TO KEEP YOUR DEPOSIT TO PROFESSIONALLY CLEAN THE FURNITURE. MANY OF OUR CONDOS ARE BOOKED ON A DAILY BASIS, SO PLEASE RESPECT THE NEXT GROUP ARRIVING.
BLUEWATER REALTY MIAMI LLC WILL NOT BE HELD LIABLE FOR ANY AMENITIES BEING CLOSED DURING YOUR STAY. WE WILL NOT BE ABLE TO ACCOMMODATE REFUNDS, SHOULD IT ARISE. THINGS HAPPEN! AND REPAIRS ARE NEEDED FOR THE POOL, JACUZZI AND GYM. THIS SITUATION IS RARE BUT OUT OF OUR CONTROL.
ABSOLUTELY NO PETS ARE PERMITTED. WE ARE UNABLE TO AMEND THIS RULE. WE ABSOLUTELY LOVE ANIMALS! HOWEVER, WE MUST FOLLOW THE BUILDING RULES ON NIGHTLY/MONTHLY RENTALS. IF YOU HAVE A REGISTERED SERVICE DOG, OF COURSE THAT IS PERMITTED. PLEASE LET US KNOW DURING THE BOOKING PROCESS AS WE WILL NEED DOCUMENTS TO SHOW BUILDING PRIOR TO ARRIVAL.
GUESTS 16 YEARS OF AGE AND OLDER ARE CONSIDERED ADULTS VIA BUILDING MGMT. GUESTS 16 YEARS OF AGE AND OLDER WILL BE CONSIDERED AS AN ADULT AT TIME OF CHECK IN. 15 YEARS OF AGE AND UNDER ARE CONSIDERED CHILDREN AT THE GRAND AND AREN'T COUNTED IN NUMBER OF GUESTS ON OUR WEBSITE WHEN SEARCHING FOR CONDOS. WE WILL NEED THE KIDS NAMES AND AGES THOUGH PRIOR TO ARRIVAL TO LET THE FRONT DESK KNOW.
MUST BE AT LEAST 21 YEARS OF AGE TO BOOK AND CHECK IN, IF NOT ACCOMPANIED BY FAMILY. IF YOU ARE UNDER 21 AT TIME OF BOOKING BUT WILL BE 21 AT CHECK IN THAT WORKS FOR US!
ALL GUESTS WILL RECEIVE A HAND-SCAN AT CHECK IN FOR ACCESS AROUND BUILDING, THIS IS MANDATORY AND WE HAVE NO WAY AROUND THIS AS IT GETS ADULT GUESTS THROUGH SECURITY (LIKE FORT KNOX – SO ITS A VERY SAFE BUILDING), THE FRONT DESK, ACCESS TO ELEVATORS TO BRING YOU TO YOUR FLOOR AND TO 10TH FLOOR FOR POOL, INTO THE BUILDING FROM POOL, AND INTO GYM. THE HAND SCAN DATA WILL BE ERASED FROM SYSTEM AT 11AM CHECK OUT DAY. ALL GUESTS CHECK IN AT THE FRONT DESK OF THE DOUBLETREE GRAND HOTEL. THEY PREFORM THE CHECK IN PROCESS FOR THE GRAND CONDOMINIUM GUESTS, YOU WOULD REACH OUT TO US, BLUEWATER REALTY MIAMI FOR ANYTHING THAT YOU WOULD NEED ONCE YOU CHECK IN.
AT CHECK IN, YOU MUST PRESENT THE CREDIT CARD USED DURING CHECK OUT, AND IT MUST MATCH THE NAME ON THE BOOKING AND GUEST STAYING IN THE CONDO. ADDITIONALLY, UPON ARRIVAL, YOU WILL BE ASKED TO SIGN A FORM ACKNOWLEDGING THE AGREEMENT TO THESE CHARGES THAT YOU WILL NOT DISPUTE THEM AFTER YOUR STAY. NO EXCEPTIONS WILL BE MADE ON THIS REQUIREMENT.
BY BOOKING THIS CONDO, YOU AGREE TO THE TERMS OF THIS RENTAL AGREEMENT, ALL BUILDING POLICIES, AND ACKNOWLEDGE THAT YOU WILL NOT DISPUTE THE CHARGES AFTER YOUR STAY.
NIGHTLY
AFTER BOOKING:
PLEASE ATTACH A PHOTO OF A DRIVER'S LICENSE OR PASSPORT FOR EACH ADULT, INCLUDING YOURS FOR BUILDING REGISTRATION. MANAGEMENT WILL NOT ACCEPT IF ANYTHING IS CROSSED OFF SO PLEASE SEND A CLEAR PHOTO OF EITHER FOR EACH ADULT.
DOWNTOWN MIAMI PARKING IS LIMITED. SO PARKING IS ONLY VALET AT THE GRAND. THE ONLY OTHER OPTION IS LIMITED STREET METERED PARKING IN FROM OF MARGARET PACE PARK NEXT DOOR.
THESE ARE THE 2 VALET OPTIONS:
OPTION 1:
$34 DAILY VALET FEE PER CAR. WE WILL SEND YOU AN INVOICE VIA EMAIL PRIOR TO ARRIVAL. ONCE PAID, WE LEAVE A VOUCHER IN YOUR CONDO THAT YOU HAND TO VALET THE NEXT TIME YOU RETRIEVE YOUR CAR.
OPTION 2:
$48 DAILY VALET FEE PER CAR PAID DIRECTLY TO BUILDING.
ONCE WE RECEIVE ALL ADULTS IDS AND IF YOU WOULD LIKE A VALET VOUCHER WE WILL EMAIL YOU THE WELCOME PACKET WITH ALL CHECK-IN INSTRUCTIONS.
MONTHLY
28+ DAY STAYS (MONTHLY BOOKINGS ONLY)
– $50 PER ADULT BACKGROUND CHECK/APPROVAL MGMT FEE (INVOICE SENT TO PAY ONLINE AFTER BOOKING)
– EMAILS FOR EACH ADULT
– DRIVERS LICENSE FOR US CITIZENS, PASSPORT FOR INTERNATIONAL GUESTS, MANAGEMENT WILL NOT ACCEPT ANYTHING CROSSED OFF.
– EACH ADULT WILL RECEIVE VIA DOCUSIGN THE BUILDING ADDENDUM AND BACKGROUND CHECK FORM TO FILL OUT WHICH WILL REQUIRE A SOCIAL SECURITY NUMBER FOR US CITIZENS.
– $320 MONTHLY PARKING FEE
– ONCE WE RECEIVE ALL COMPLETED PAPERWORK AND IDS, WE WILL TURN INTO ASSOCIATION FOR APPROVAL. THE PROCESS FOR APPROVAL TAKE 2 BUSINESS DAYS.
– NO PRIOR ARRESTS PLEASE OR ASSOCIATION WILL NOT APPROVE. IF ANY ARRESTS COME UP DURING BACKGROUND CHECK AND IT IS REJECTED, WE ARE UNABLE TO REFUND THE REGISTRATION FEES.
CANCELLATION POLICY:
– CANCELLATIONS MADE 14 DAYS OR MORE PRIOR TO CHECK IN WILL RECEIVE A 50% REFUND ON WHAT HAS BEEN PAID.
– CANCELLATIONS MADE WITHIN 14 DAYS OF THE CHECK IN DATE WILL RESULT IN A LOSS OF FULL BOOKING AMOUNT.
– WE ARE HAPPY TO ASSIST WITH CHANGING THE DATES OF YOUR RESERVATION IF YOU PROVIDE US WITH A NOTICE OF AT LEAST TWO WEEKS PRIOR TO SCHEDULED ARRIVAL. PLEASE BE AWARE THAT THE NEW DATES MAY HAVE DIFFERENT PRICING, AND NO REFUND WILL BE ISSED IF THE NEW DATES ARE NOT ADHERED TO. KINDLY NOTE THAT WE CAN ONLY ACCOMMODATE ONE CHANGE OF DATES.
– NO REFUNDS WILL BE PROVIDED DUE TO FLIGHT CANCELLATIONS OR WEATHER, EXCEPT IN THE EVENT OF A STATE OF EMERGENCY WARNING IN FLORIDA. IF FLORIDA IS UNDER A STATE OF EMERGENCY WARNING, WE WILL GLADLY OFFER THE OPTION TO CHANGE THE DATES OF YOUR RESERVATION.
– WE CANNOT ALTER THE CANCELLATION POLICY OR THE DISPLAYED REFUND AMOUNT SET BY OUR PROPERTY OWNERS. POLICIES ARE IN LINE WITH THE OWNERS' GUIDELINES AND GOWEN YOUR RESERVATION. PLEASE REVIEW THEM CAREFULLY BEFORE BOOKING.
– GUESTS ARE SOLELY RESPONSIBLE FOR OBTAINING THEIR OWN TRIP INSURANCE. OWNERS CAN NOT BE ASKED TO INTERVENE OR ACT AS INSURANCE PROVIDERS. IT IS THE GUESTS' RESPONSIBILITY TO ENSURE THEY HAVE ADEQUATE COVERAGE FOR THEIR TRAVEL ARRANGEMENTS AND ANY UNFORESEEN EVENTS.
– CARD USED AT CHECKOUT MUST BE PRESENTED AT CHECK-IN AND MUST MATCH THE NAME ON BOOKING. ABSOLUTELY NO EXCEPTIONS.
-BY BOOKING THIS CONDO YOU ARE AGREEING TO THIS RENTAL AGREEMENT AND WILL NOT DISPUTE CHARGE AFTER STAY.
Bluewater realty - reviews
Do it! I had the pleasure of staying here during my recovery. If you're looking to book this condo, DO IT. It is exactly as advertised. It was clean, furniture was comfortable, fully equipped bathrooms and kitchen, beautiful patio and view of the city, fast and efficient valet, tight and safe security, and great food and shops downstairs. Loved it and I will be using Bluewater for all of my future Miami stays.
Jasmine
Stayed in

1441 Take Me a Wave!
Posted on

Highly Recommend! Great location. We were a little early, no worries as we were able to check our bags with security. The on-site restaurants were great when we got the munchies and needed a quick and convenient fix. The condo looked exactly as pictured. The all white with splash of color in wall art, the ceiling to floor glass windows with views of the water, spectacular. We saw dolphins and manatees. Bike rentals were steps outside right at the start of bike friendly causeway over to Miami and South beach. After a day of discovering very walkable neighborhoods, it was wonderful to come back and relax in the hot tubs which stayed open late into the evening. Would highly recommend to anyone visiting Miami area.
Heather
Stayed in

1434 Feels Like Summer!
Posted on

Perfect for a Family Vacation! We had an amazing family vacation at the penthouse. The views were second to none and the space was perfect for us. The amenities, especially the pool which was my daughters favorite, allowed us to relax close to home but still be close enough to downtown Miami and South Beach for whenever we wanted to venture out. I highly recommend staying here and would return in a heartbeat.
Derek
Stayed in

3931 BayWatch Penthouse!
Posted on

First Class Treatment! My entire stay was magnificent, please read the welcome packet that's on the counter , it's an elite guide for a great time in Miami. I suggest booking an extra night because you will not want to leave. Waking up to the sunrising overlooking the water while your in the master bedroom, hits way different . The host was very helpful when I dropped the ball on my valet voucher, I was also able to get my package/DoorDash sent straight to the door with ease. First class treatment all the way.
Kareem
Stayed in

2832 First Class!
Posted on

5 stars all around! This place was immaculate! Loved everything about it. The hosts were amazing, very communicative and were LITERALLY just a message away! I cannot wait until I can stay here again. Definitely recommend!!!
Rocio
Stayed in

1254 Sea Forever
Posted on

Stunning Condo! I could not have asked for a better birthday trip. The condo was exactly how it is pictured, well appointed and stunning! You get ocean views from every room you're in. The beds were so comfortable, I've never had such comfortable beds in an Airbnb! The amenities in the condo are so cool, like the automatic shades, the smart refrigerator, everything. All the appliances are amazing! Any minor issues we had were addressed immediately, and with the kindest, most responsive people. This is the best Airbnb experience I have ever had. They even gave me pastries and a birthday card for my birthday, how thoughtful. I'm a sucker for birthday cards! I will definitely stay here again when I'm in Miami. Thank you from the bottom of my heart for an amazing stay!
Nzhingha
Stayed in

2840 Make it Happen!
Posted on

Amazing Miami Skyline Views! We had such a wonderful time staying here! It was just beautiful, great view and balcony overlooking the bay, the pool and jacuzzi, and everything was so clean and well decided, just like the photos! Host was so helpful, clear, and responsive. It was so comfortable and a pretty spot. Loved our stay and was sad to leave, would definitely come back!
Ariel
Stayed in

1556 Funkin Fabulous!
Posted on

Hassle-free stay! Great communication before arrival with all info and instructions needed! They graciously accommodated our request for a crib and even included a high-chair without us even asking! Very spacious and beautiful condo with all the amenities we needed! We were 4 adults, a toddler and a baby and we have plenty of space for all of us to be super comfortable! Building is great, with restaurants and retail just in the lobby. Valet service was great too with a great value. Safe in/out with hand scan process. We had zero issues throughout our stay! Super happy we found this! Loved the ritzy feel and the great views as well! Definitely recommend :)
Andressa
Stayed in

2856 Paradise Found!
Posted on

Our stay was absolutely fantastic! Rachel and Mia were incredibly quick to respond to any inquiries we had, and their instructions were exceptionally clear. The apartment surpassed our expectations in person. The stunning views left us in awe, and we savored the moments spent lounging on the balcony overlooking the water. It's location was ideal, only a few minutes' drive to downtown/midtown/Wynwood/Design District, and Miami Beach. 5 stars all around!
Kwame
Stayed in

3236 Sweet Dreams!
Posted on

Our experience with this property was top tier! We felt secure and comfortable within the entire building and the unit had us lost for words. Beautiful decor, with a lovely view of Miami and the hot tub. They had a fully stocked kitchen for those bold enough to cook and the esthetic just met our needs. I will definitely recommend to friends. Very rare find.
Courtnei
Stayed in

1454 Utopia
Posted on

We had the most incredible experience during our recent stay at this Airbnb. From the moment we arrived, it was clear that the hosts had gone above and beyond to make our visit as comfortable and enjoyable as possible. The apartment itself was an absolute dream. Every detail was thoughtfully considered, from the tasteful decor to the high-quality furnishings. It was evident that the hosts had put a lot of care into creating a space that felt both luxurious and welcoming. The views were simply breathtaking, far more impressive than what the pictures online could capture. Throughout our stay, the hosts were incredibly responsive, just a message away, and provided quick and impressive service. We highly recommend booking this place without any hesitation. The experience will leave you longing to return!
Akshada
Stayed in

2557 The Queen B!
Posted on

Perfect Condo! I spent 3 nights in this fabulous 4 bedroom 3 bath unit in Miami before a cruise to Jamaica.It was the perfect accommodation to jumpstart my 60th birthday celebration week in style.The hosts were so kind and the hotel staff were gracious and helpful. I had my nails done in the spa downstairs and had the best gelato from an on sight sweets shop. The doubletree cookies and sunset on the balcony was the cherry on top.I would love to book again if ever in Miami
Ebony
Stayed in

2351 Elevate!
Posted on

This condo was absolutely amazing! Although it looked exactly like the pictures listed, it's even better in person! The condo is extremely spacious and very clean. The balcony view is beautiful and it was nice to sit out there throughout the day. The building staff was very helpful- recommended restaurants and such. Hosts Rachel and Mia were very professional and responded within a timely manner when needed. Coming back to Miami, I would definitely stay there again and would recommend others to stay there as well.
Brandon
Stayed in

3745 Champagne & Ice!
Posted on

The best vacation rental I've ever used!! It was just as pictured and spotless! The views were amazing from the balconies and we were close to everything! The hosts were prompt in responding and VERY accommodating! They informed us of all details prior to our arrival and made sure we were aware of things to do in the area and in our building! So many people messaged me about how to book the property just from my videos and pics on social media! 10/10!! I'd definitely book again! Loved it!!
Stephany
Stayed in

3146 Blue Moon!
Posted on

This place is a whole vibe! It's exactly as pictured/described, amazing water views, chic, stylish decor, comfy beds, not a spec of dirt anywhere! Kitchen is well stocked with all the cooking and eating utensils you'll need.If you read the Check in package prior to arrival, check in is a breeze! The host responded to all my questions within minutes and was always very accommodating.The only complaint that I have is I couldn't stay longer! We will definitely stay here whenever we visit Miami. Thanks Bluewater for a carefree stay!
Tamara
Stayed in

1232 Only in My Dreams!
Posted on

This the BEST decision I could have ever made! The check in was easy and fast! I was even able to check in early! The space was nice and clean! The views were AMAZING! It's definitely worth the money!! Host was fast at messaging back and very helpful! Don't wait! BOOK NOW!!!
Sherelle
Stayed in

4033 The Audrey!
Posted on

READ MORE REVIEWS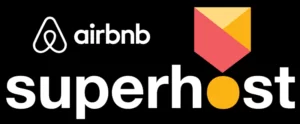 4.76
4.90
4501 reviews
4.95
77 reviews