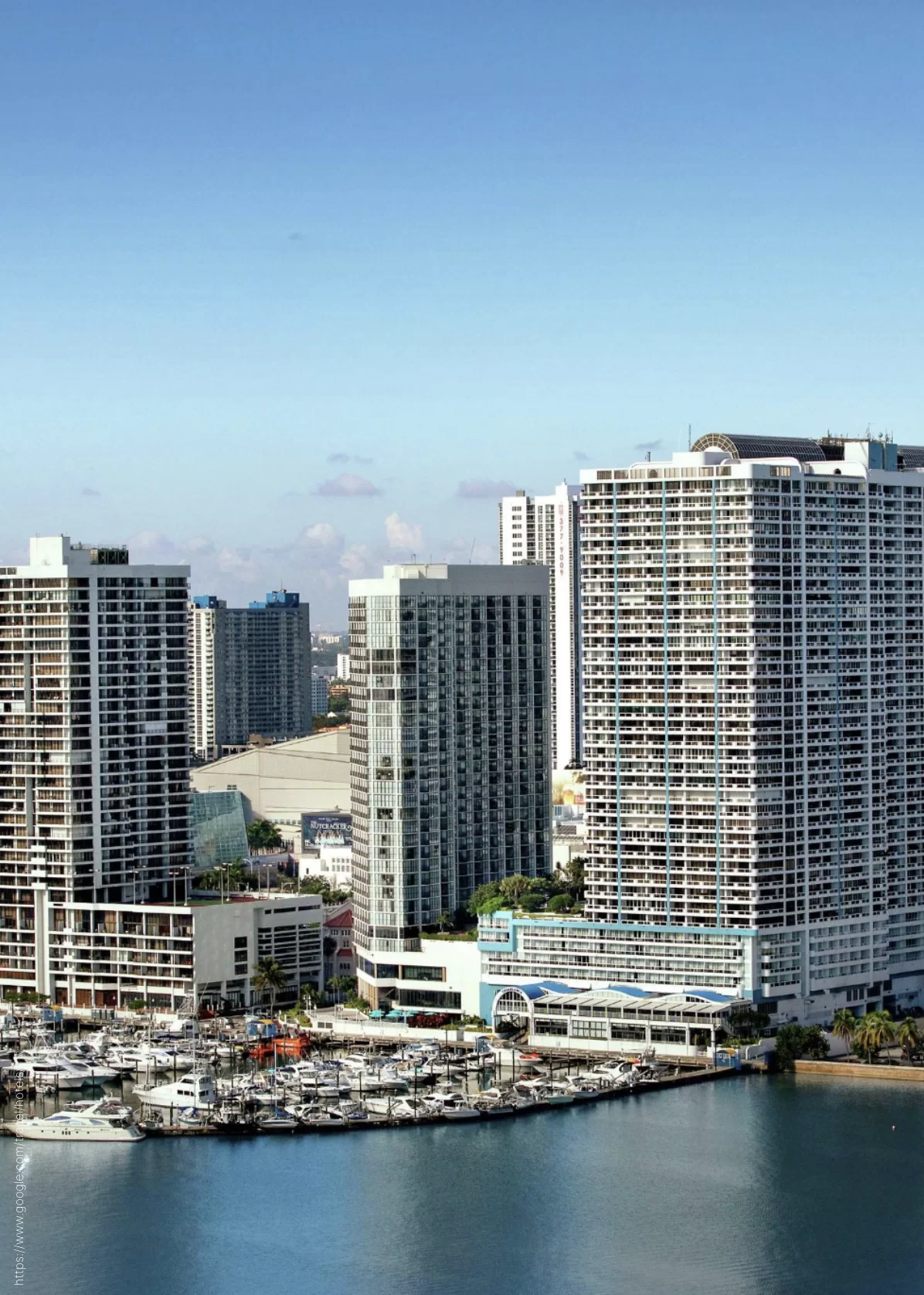 BLUEWATER REALTY MIAMI
BLUEWATER REALTY MIAMI IS HERE TO ASSIST WITH ALL YOUR LUXURY VACATION NEEDS. WE ARE VACATION RENTAL SPECIALISTS, INTERIOR DESIGN ENTHUSIASTS, VRBO PREMIER PARTNERS AND AIRBNB SUPER HOSTS
BOOK NOW
"GREAT VALUE. SPACE WAS LARGE AND HAD A PRIVATE OFFICE. GROCERY STORE WITHIN WALKING DISTANCE. POOL WAS NICE."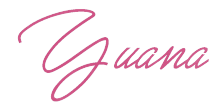 Read more reviews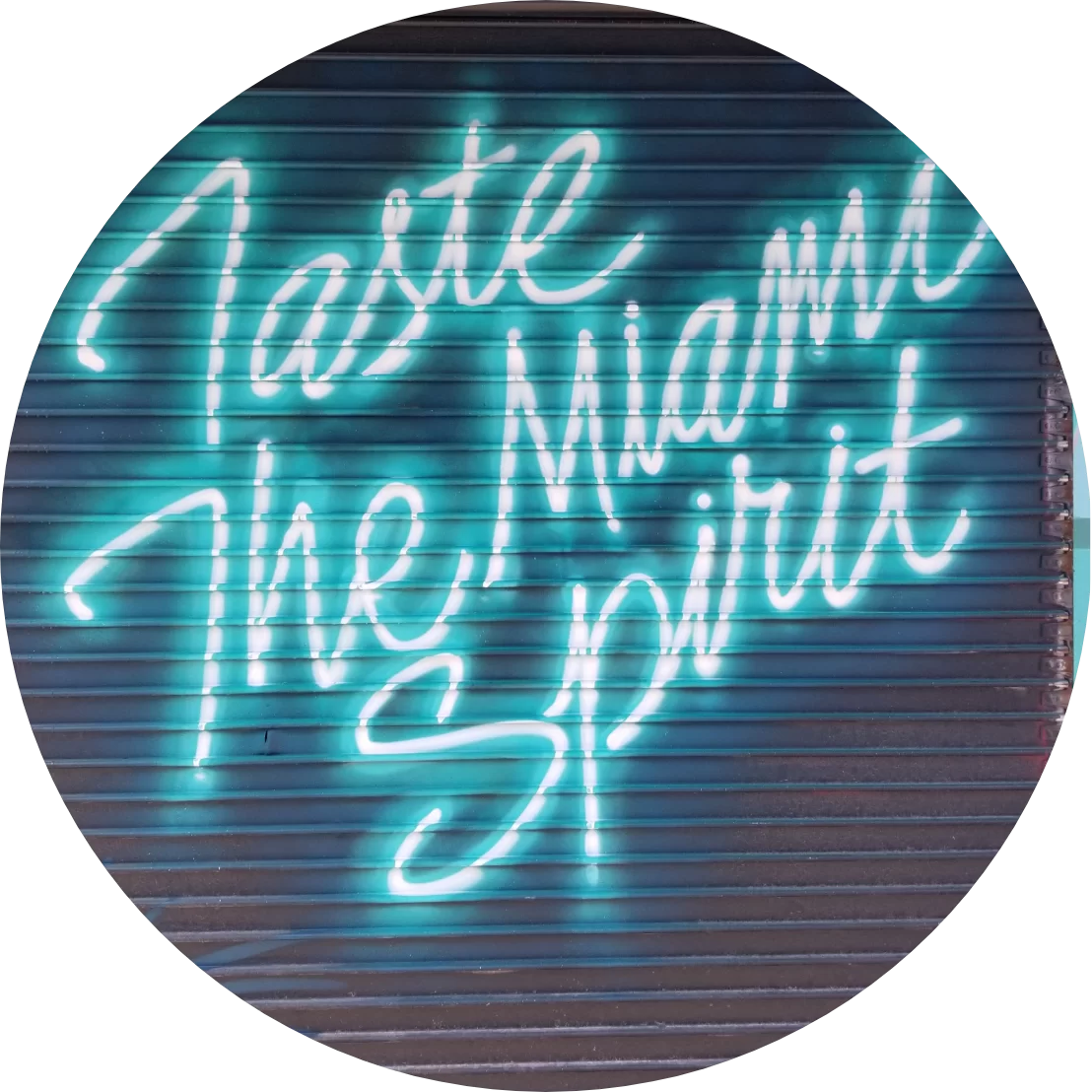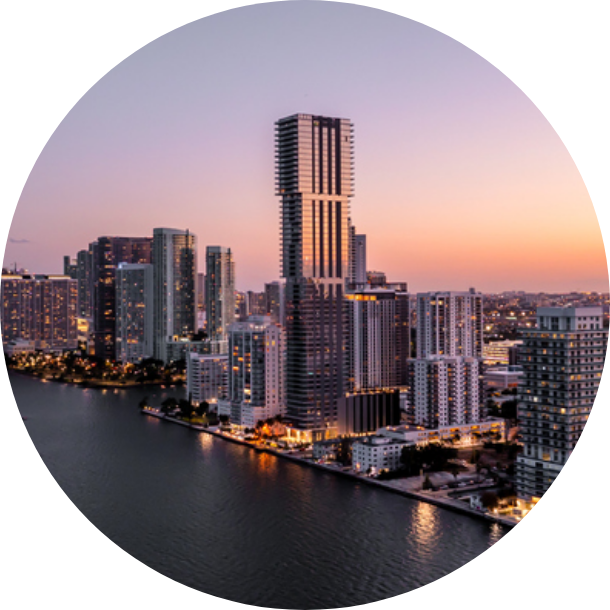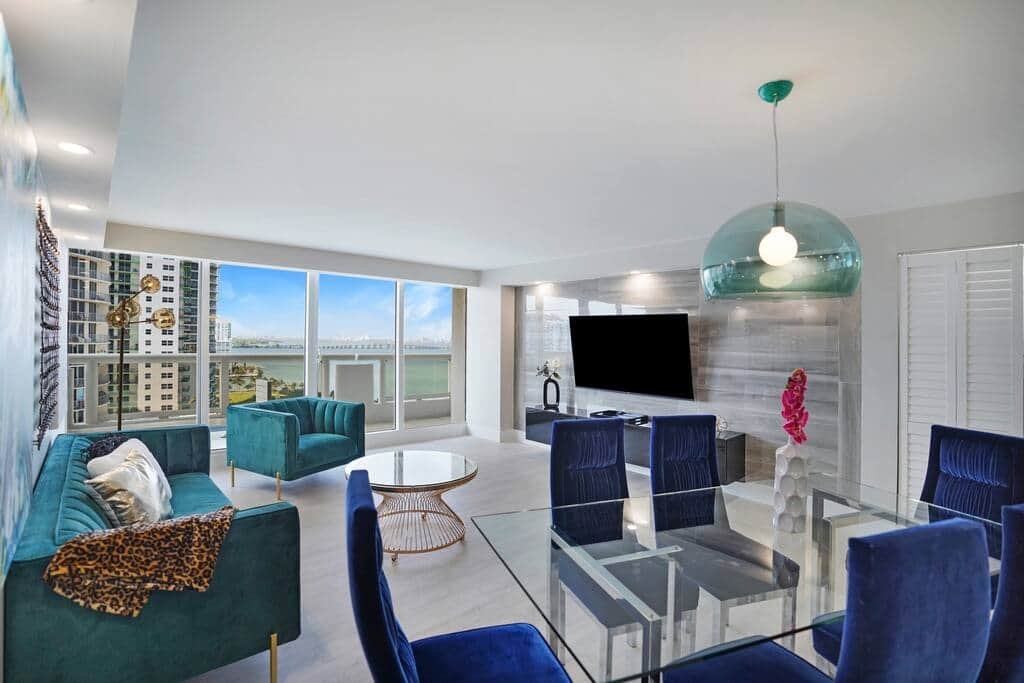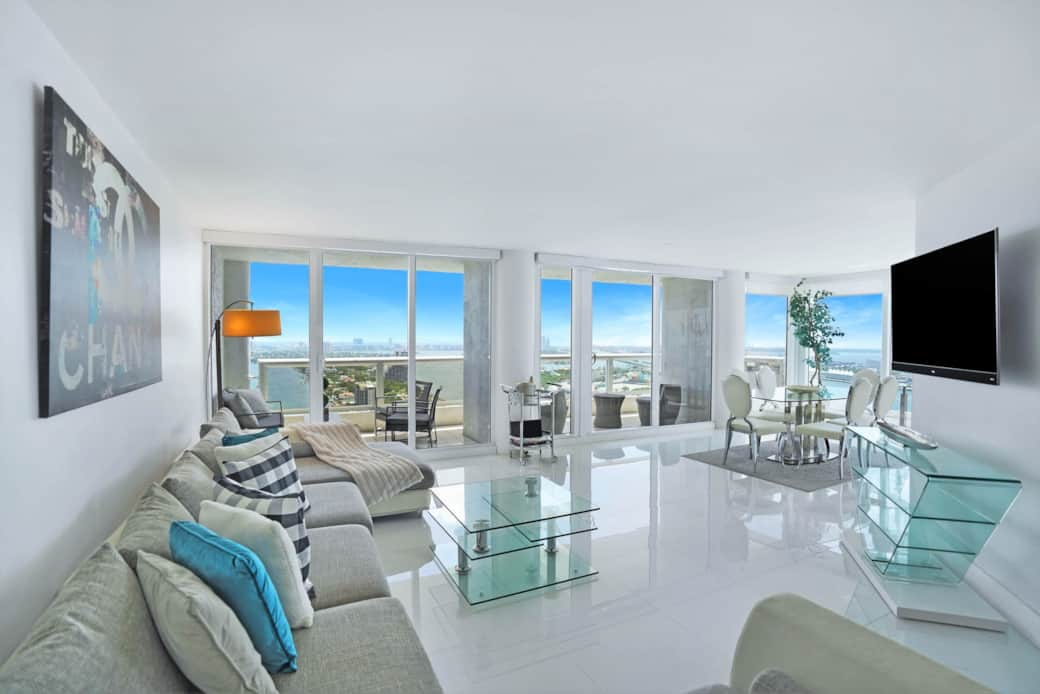 Gallery
BLUEWATER REALTY MIAMI
1, 2, 3, AND 4 BEDROOM CONDOS LOCATED AT THE GRAND IN DOWNTOWN MIAMI ON THE LOVELY BISCAYNE BAY. 3 MILES TO SOUTH MIAMI BEACH, 5 MIN DRIVE TO WYNWOOD, DESIGN DISTRICT, BRICKELL, MIDTOWN AND MORE! PLEASE MAKE SURE TO READ THROUGH RENTAL AGREEMENT/BUILDING RULES. IF YOU HAVE ANY QUESTIONS PLEASE CONTACT US ANYTIME, WE ARE HERE TO HELP
*WHEN LOOKING FOR AVAILABILITY PLEASE PUT NUMBER OF ADULTS (16 YEARS OF AGE AND OLDER). *NO NEED TO ADD KIDS 15 YEARS OF AGE AND YOUNGER, FOR ACCURATE PROPERTIES AVAILABLE!!.
BOOK NOW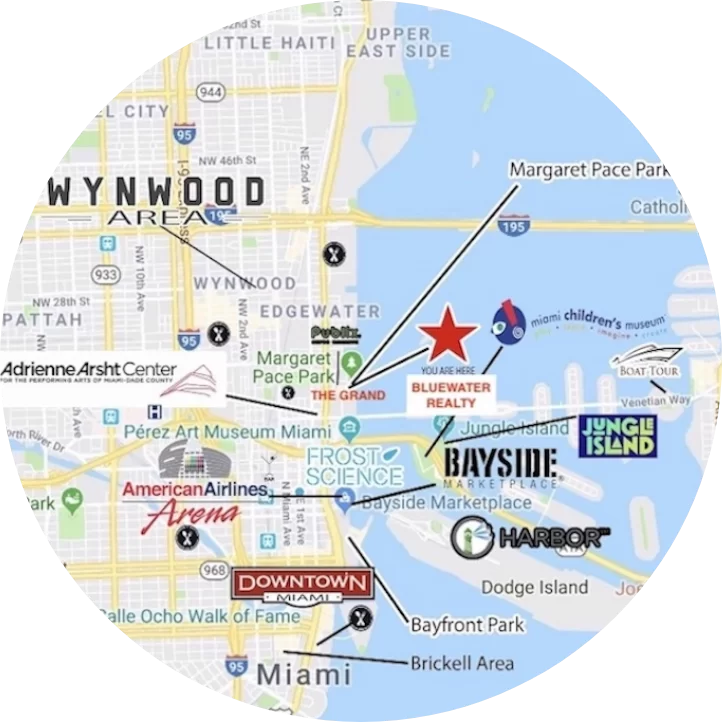 IMPORTANT INFORMATION
WHAT TO EXPECT:
* CHOOSE YOUR DATES AND NUMBER OF ADULTS (16 YEARS OF AGE AND OLDER) TO SEE OPTIONS AVAILABLE. WE MANAGE OVER 80 AMAZING CONDOS LOCATED IN THE GRAND TO CHOOSE FROM, SO TAKE YOUR TIME!! ONCE YOU HAVE CHOSEN YOUR VERY FAVORITE SEND US A BOOKING REQUEST. ITS THAT EASY!
PLEASE MAKE SURE TO READ THROUGH OUR BUILDING RULES AND WHAT TO EXPECT….
READ MORE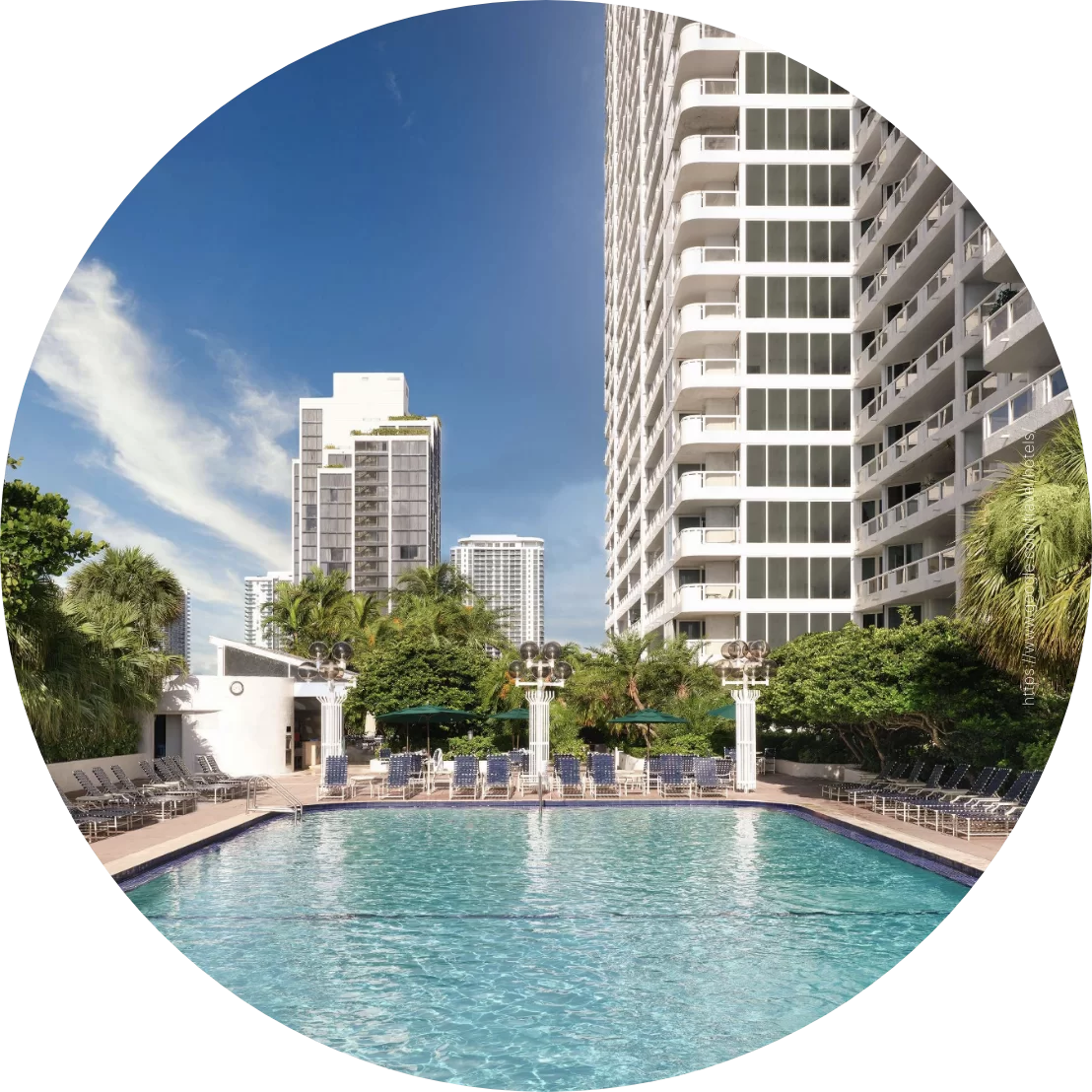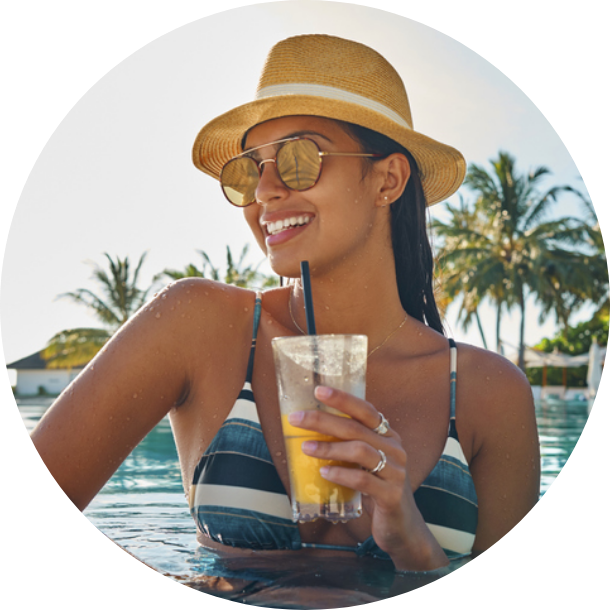 Bluewater realty - reviews
Great place and great location. The hosts are very responsive! Highly recommend it
Adriana
Stayed in

3247 Magic City
Posted on

Location is great, communication is fast, valet is fast, and the place looks even better than the pics! Definitely recommend!
Yuana
Stayed in

3146 Blue Moon
Posted on

Great apartment. There are very few places that offer 4 bedrooms and 3 bathrooms so for us it was a wonderful solution. The terrace with the outdoors furniture was splendid. The rooms are decorated with taste and towels etc. are provided. The managers at Bluewater are fantastic and outstanding on their communication. I highly recommend their apartment and I would gladly return on my next trip to Miami.
Yohannes
Stayed in

2856 Paradise Found
Posted on

Most amazing place, great hostesses, 5 Start all the way, is you are coming to Miami this is the place to be.. believe me ✨
Aaron
Stayed in

3854 Classic Beauty
Posted on

5 stars all around! This place was immaculate! Loved everything about it. The hosts were amazing, very communicative and were LITERALLY just a message away! I cannot wait until I can stay here again. Definitely recommend!!!
Rocio
Stayed in

1254 Sea Forever
Posted on

Great view nice and clean place I definitely recommend it.
Mirna
Stayed in

3757 Pisces Dream
Posted on

Beautiful condo and view. Convenient central location. We'd recommend this condo for a visit to Miami.
Benjamin
Stayed in

1434 Bayfront Pearl
Posted on

Me and my kids had a wonderful stay at this gorgeous apartment. The views were incredible and the space was very comfortable. The beds were top notch and the shower was a dream. We loved having access to the pool and gym. I loved the personal touches like throw blankets and TVs in every bedroom.
Kristine
Stayed in

3247 Magic City
Posted on

We went to Miami for our son's first birthday. We wanted to rent an apartment with an ocean view and this apartment is exactly the way as it is shown in the pictures. It's very clean and well maintained. We really enjoyed the stay and will definitely love to come back again.
Swetha
Stayed in

1434 Bayfront Pearl
Posted on

Our experience with this property was top tier. We felt secure and comfortable within the entire building and the unit had us lost for words. Beautiful decor, with a lovely view of Miami and the hot tub. They had a fully stocked kitchen for those bold enough to cook and the esthetic just met our needs. I will definitely recommend to friends. Very rare find.
Courtnei
Stayed in

1454 Utopia
Posted on

El departamento es tal como se publica. Todo bien cuidado y muy bien decorado. Tiene una ubicación espléndida. Bluewater es un host de primer nivel. Comunicación rápida y oportuna para colaborar con tus necesidades. Estamos muy agradecidos por el trato recibido. Los vamos a ver pronto nuevamente.
Marco
Stayed in

4033 The Audrey
Posted on

Absolutely loved my stay here! The lobby has restaurants, a liquor store, shoe stores, a smoke shop, boutiques, etc. Very high security since they scan your handprint to get in. Staff were always friendly and willing to help. All my questions were answered in the welcome packet so I never had to reach out for clarification during my stay. 10/10 would definitely recommend!
Bri
Stayed in

2056 Some Like it Hot
Posted on

I will give this stay a 10/10 all around. The cleanliness is tip top from the floors, walls, bathrooms, bedroom, kitchen, linens, etc… Has a huge balcony with a beautiful view that you would love day and night. Great location just a cross over the bridge to South Beach. The pictures are accurate what you see is what you get, but even better in person. Love the privacy. I will be booking this location again.
Tiffany
Stayed in

2842 Silver Lining
Posted on

Beautiful! Perfect location not too far from south beach, nightclubs, Publix right there. I will definitely book the Bardot again 😍. The rooms the balcony/view, lobby, jacuzzi & pool views everywhere is so nice even the stores downstairs 😍
Tamia
Stayed in

3333 The Bardot
Posted on

The condo was as described, four bedrooms, three full baths. Great view of the bay from the huge balcony. It took five minutes to drive across the bridge to Miami Beach. Publix is a five minute walk with a Starbucks inside. Building security was an added benefit. We would definitely stay here again! Thank you Blue Realty!!
Janiel
Stayed in

2856 Paradise Found
Posted on

READ MORE REVIEWS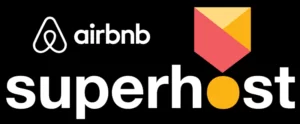 4.76
4.75
1284 reviews
4.95
77 reviews